Saturday, October 11, 2008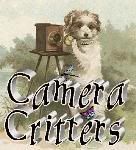 I am quite a sucker when it comes to butterflies. What with their peaceful beauty as they float from flower to flower and the importance they weave in our myths and stories.

I love taking photos of butterflies because I find them a challenge to shoot. I guess it's because you can't see butterflies every day especially when you're living in a highly urbanized city. However, I see quite a few butterflies that brave the pollution and grace us with their presence as they flit from flower to flower for nectar.

I took this photo one Sunday morning at Point Fermin Park for the
Festival of Philippine Arts
last September. Near the back of the park was the Point Fermin lighthouse and I went ahead and explored the area. Much to my delight, I caught a slew of photographs of this butterfly grabbing a snack. Hope you enjoy this photo!
Like this article? Add me