Saturday, November 1, 2008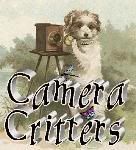 I've always been fascinated with bees and another insects and taking photos of them has been bumped to the top of my list of things to photograph. I love how these seemingly tiny creatures help our planet in their own little way.

I know it's pretty hard to capture them as they buzz from one flower to another and I swear I've tried so hard to be stealthy while I snap a photo and I usually manage to get away with really amazing shots (if I say so myself).